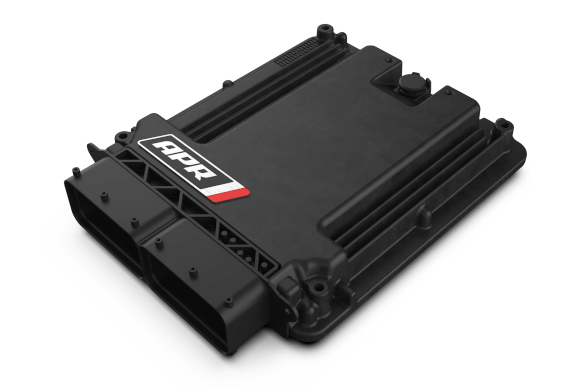 APR TCU Upgrade - Volkswagen Jetta MK6 2.0T - 6 SPEED DSG AND S TRONIC (2014-2018)
*Please Do Not ship ECU all Tunes are done in shop by our professional team at GRDTuned. Install fee of $75 will be charged after completion of Tune.
APR's TCU Upgrade dramatically improves upon the transmission's function, drivability, and performance through a myriad of enhancement and custom features. Normal daily driving is smoother as we've improved upon the normal quirks and complaints associated with the driving experience. Sporty driving is far more capable with increased torque capacity, clamping pressure, faster shifting times, more capable launch control, and more! Both are optimized to deliver faster acceleration by matching the power output delivered by our ECU Upgrade. This all comes with customizable features you can choose while flashing the TCU to personalize the transmission to your desire! Lastly the software loads to the factory TCU through the OBD-II port, resulting in a clean and headache-free install.
Features:
Optimized part throttle drive and sport maps
Optimized wide open throttle drive and sport maps
Increased clutch torque limits
Manual downshift lockout limit increased
Lightning fast paddle response
Lightning fast shift times and AMAX mode
Reduced pull-away delay
Customizable auto up-shift behavior
Customizable auto down-shift behavior
Customizable 3-step launch control
Lightning fast launch control
Launch counter
Temperature management optimized
Gear display active in drive and sport
Direct Port Programming - Clean and easy install through the OBD II port without removing the ECU
Free Updates - Get free updates for life
Guarantee - 30 day money back guarantee
After purchase of Tune please send us an email to info@grdtuned.net to schedule an appointment with one of our professional tuners. All tunes are done in shop because as the tuners we believe in getting to know the driver and car and providing you with a professional experience and have you leaving knowing more about your car and have a whole new level of fun driving!